PRODUCT DESCRIPTION
Kit Contents:
2 ea Front two piece rotors (342×32 vs. OE 345×30) – See installation note for modification.
RB not only is the first brake company introduced stock replacement 2pc rotors for C6 Z06 and Z51, but also the only front 2pc rotors w/o having to trim the lower ball joints like Brembo or Stoptech (owing to our patented center mount design), and the only company offers 2pc rear rotors w/drum brake integrity.
We have shipped hundred sets of Z06 2pc rotors, after some 15 years we sold only a handful of replacement rotor rings – A real life testimonial of their durability.
Installation Note:
The front rotors are made to 342mm-The actual pad contact dia. (vs. OE 345mm) to eliminate the rusty lip, discs are made 2mm thicker (32 vs. OE 30mm) for extra thermal capacity. Confirmed per our fitment test it fits OE calipers & pads w/o any issue, however bending the dust shield (for extra clearance) is recommended.
This is the C8 Z51 front spindle before modification. Noted both endges are trimmed for installing our BBK.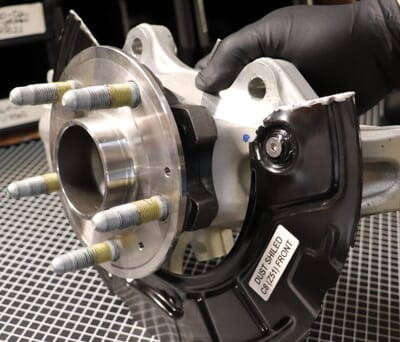 1. Remove the dust shield from the spindle by losening 3 Allen screws.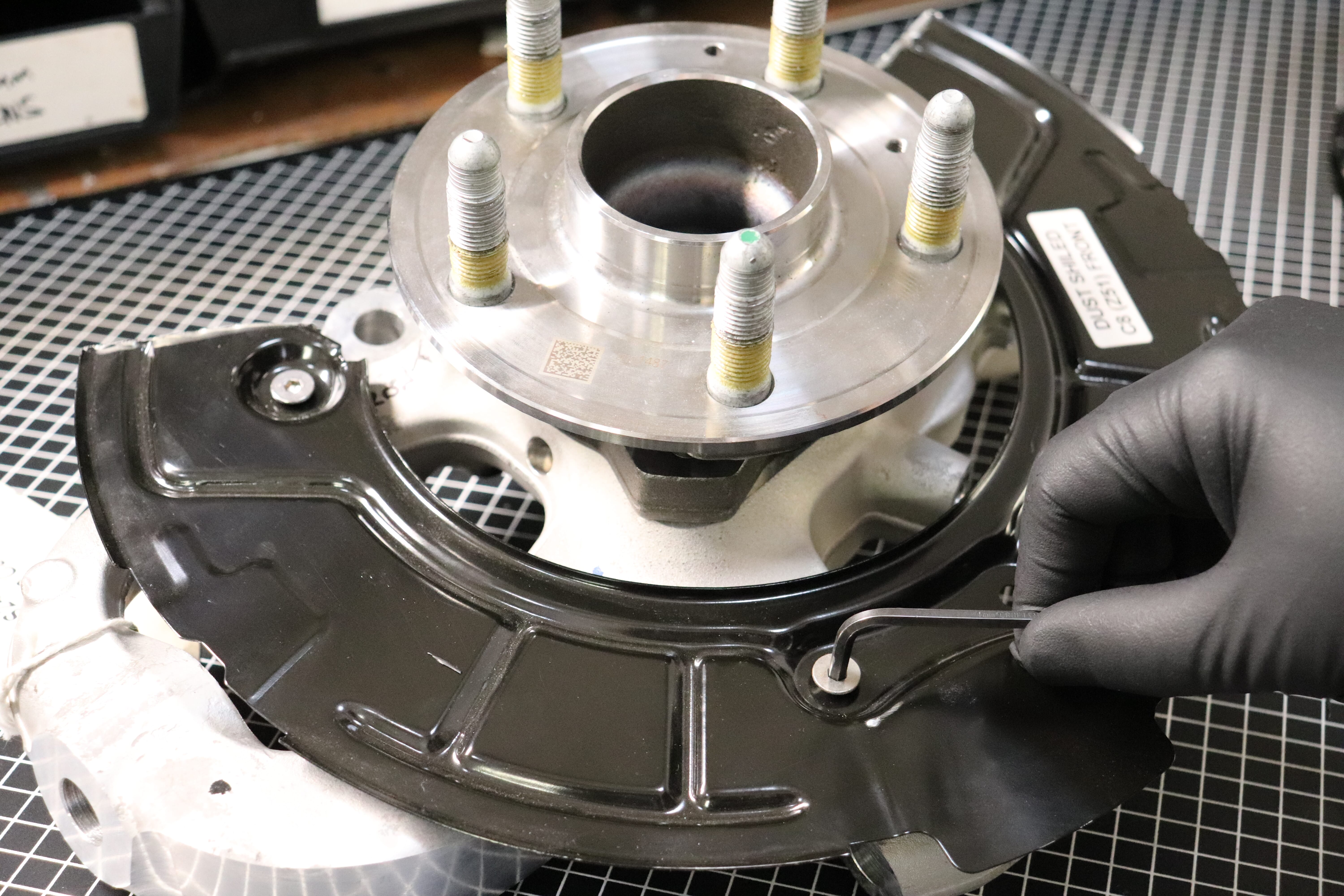 2. Flaten the screw sunken bosses (on back side) by tapping with a hammer.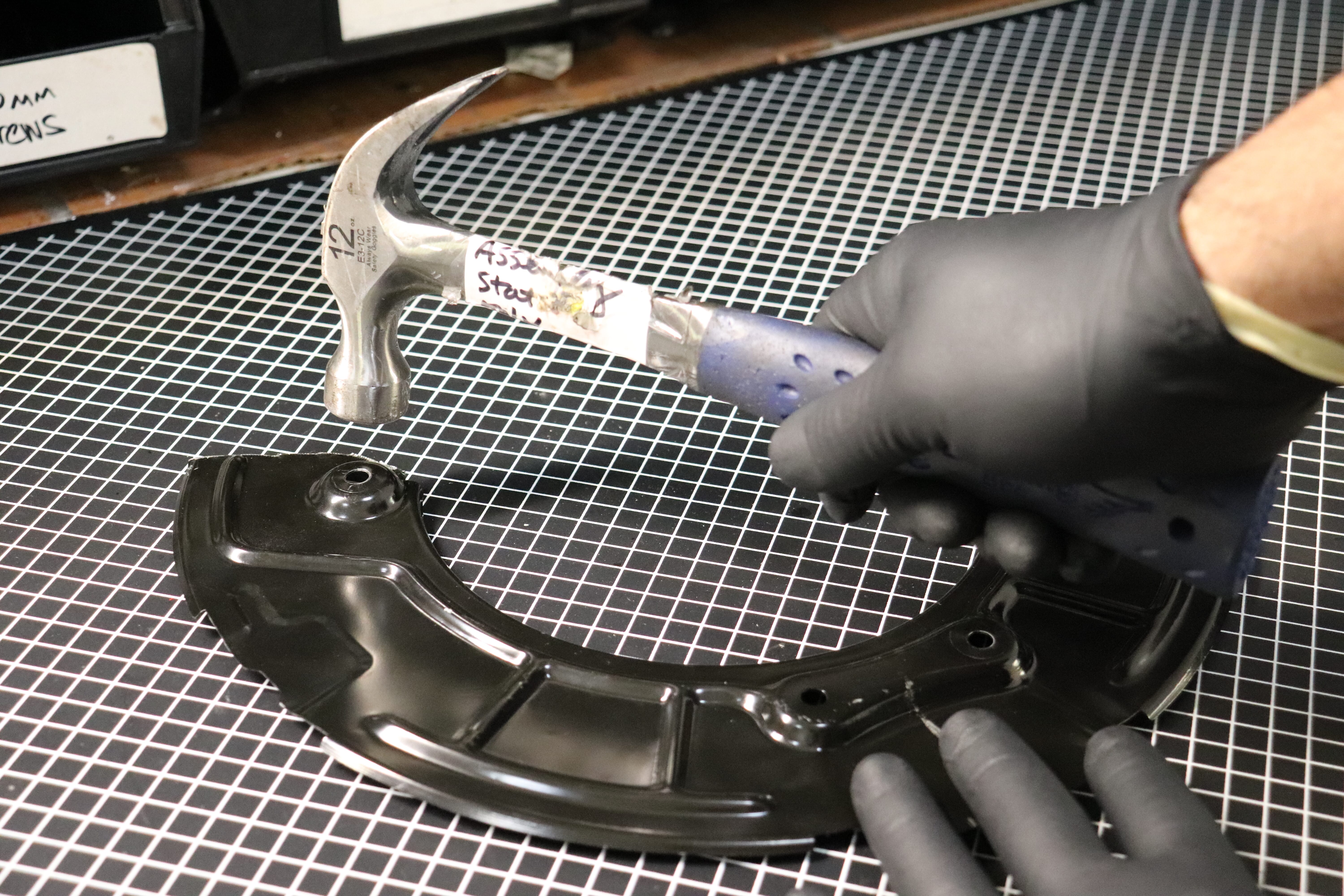 3. Reinstall the dust shield back to spindle.
This modification is also beneficial even for installing stock size rotors to improve heat dissipation by increasing the clearance between rotor face and dusst shield.
Replacement rotor rings:
Front: D400-03
The brake pads included in the car kit are for street/spirited driving, for off road application other compounds are available:
Front: PDC8Z-F
| | | | |
| --- | --- | --- | --- |
| ROTOR WT. COMPARISON (LBS) | FRONT | REAR | TOTAL |
| OE | 24.14 | 22.42 | 46.56/SIDE |
| RB | 18.65 | 17.78 | 36.43/SIDE |
| SAVING | 5.49 | 4.64 | 10.13/SIDE |
| SAVING | 10.98 | 9.28 | 20.26/CAR |