AMS R8/Huracan DL800 Diff Cover & Trans Brace | Cicio Performance
The AMS Performance R8/Huracan DL800 Reinforced Differential Cover & Transmission Brace has been developed as a solution to excessive case flex during high horsepower launches that can cause damage to transmission internals. As the case flexes, it can cause a misalignment of components like the ring and pinion gears, leading to failure. Our cover and bracing solution creates three additional mounting points for support bracing arms that greatly increase the structural rigidity of the entire three piece transmission case.
AMS R8/Huracan DL800 Diff Cover & Trans Brace
6061-T6 BILLET ALUMINUM AND 4130 CHROMOLY STEEL MATERIAL
INCREASED CASE RIGIDITY TO KEEP ALIGNMENT OF ALL TRANSMISSION INTERNALS
LIGHTWEIGHT AND HIGH TENSILE STRENGTH
HARDWARE CAPABLE OF BEING REUSED UNLIKE OEM TORQUE-TO-YIELD ALUMINUM BOLTS
DIRECT FIT INSTALL – COMPLETELY REVERSIBLE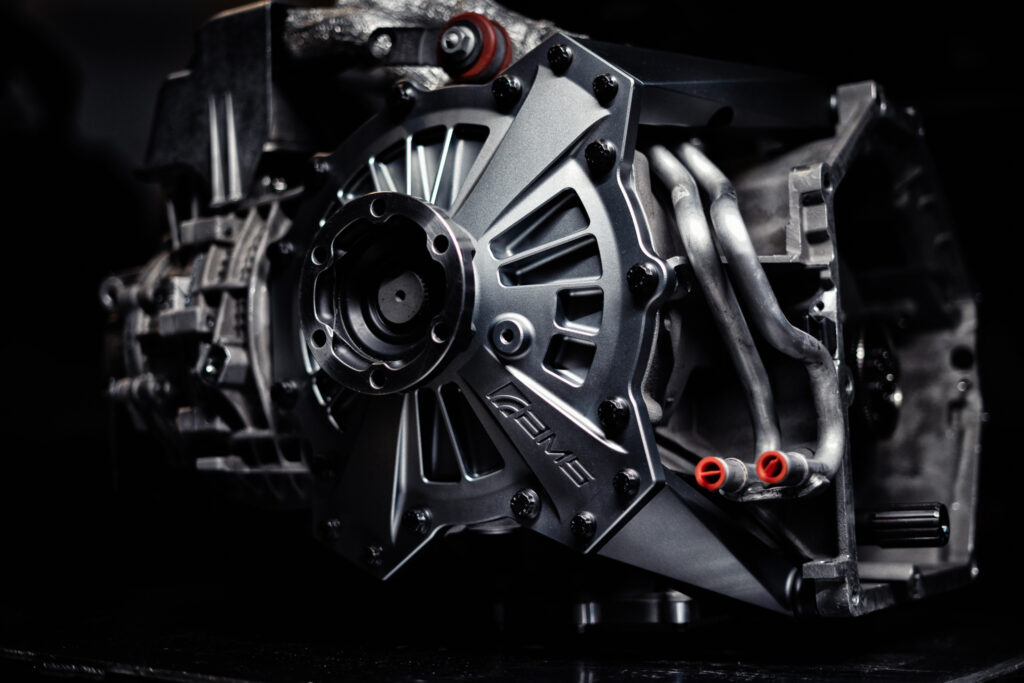 ENGINEERED TO WIN
Our AMS SnailWorks© Engineering Team has spent countless R&D hours refining the AMS Performance R8/Huracan DL800 Reinforced Differential Cover & Transmission Brace to be the best performing, highest quality, and easiest to install kit on the market. Utilizing real world data, our engineers were able to calculate force acting upon the differential cover and ring and pinion gear set to allow us to simulate the force on our reinforced design. Instead of just recreating the stock cover in billet, our team ran a simulation to verify the best way to create structural improvements.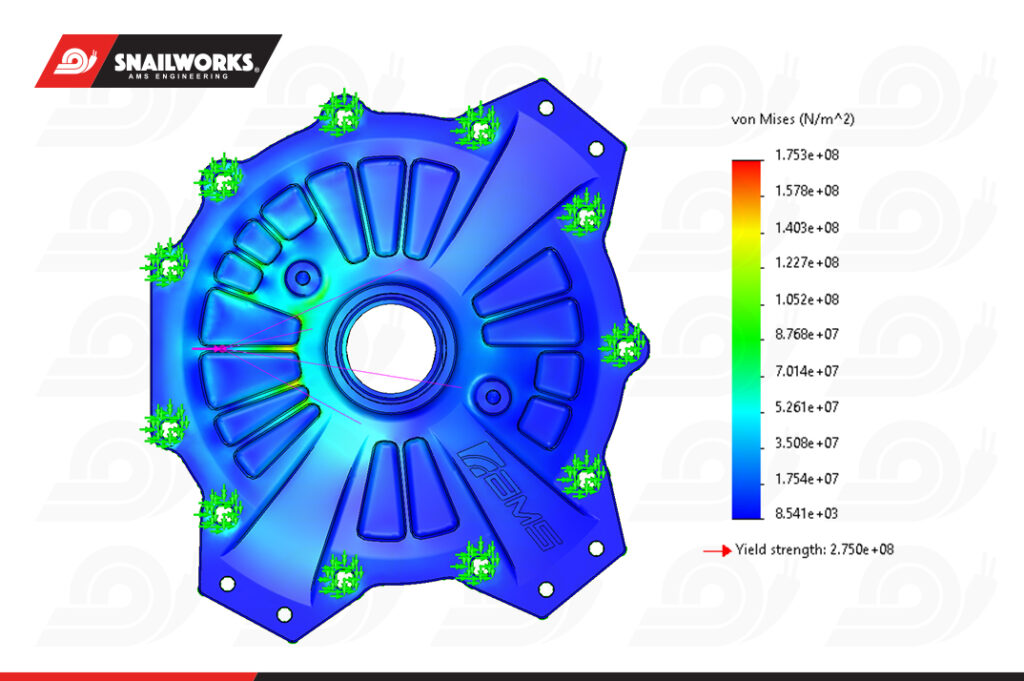 DL800 REINFORCED DIFFERENTIAL COVER & TRANSMISSION BRACE INCLUDES
6061-T6 Billet Aluminum Reinforced Differential Cover
6061-T6 Billet Aluminum Transmission Brace Support Arms
4130 Chromoly Steel Rear Mounting Plate
Air Valve Relocation Tube
Radial Ball Bearing & Axle Seals
ARP 4130 Chromoly Steel Differential Cover Bolts
ARP 4130 Chromoly Steel Transmission Brace Bolts
APPLICATIONS
2014-Current Audi R8 w/ S-Tronic (Incl. Plus & Performance models)
2015-Current Lamborghini Huracan (Incl. Performante & Evo models)
PRODUCT NOTES
Requires transmission to be removed from vehicle chassis for installation.
***Please note that due to current world events causing global shortages on materials and production that this product may be susceptible to longer than standard lead times. We do however realize that some people order a product because they need it immediately so if this is the case please contact us at 679-297-7770  or sales@cicioperformance.com before ordering so we can get you the most accurate lead time possible.
Our goal is to always under promise and over deliver, our customer service at the very top of the priority list.  Please feel free to contact us with any questions whatsoever!
Thank you for the opportunity to earn your business, we hope to be able to serve!
Thank you.
Cicio Performance